This year is wedding season in my family. I've already been to three weddings (my twin brother and two older cousins) and I have a few more to go! Prior to this, I hadn't been to a wedding for over three years due to medical school obligations. So imagine my excitement when I received invites to SEVERAL weddings. Hopeless romantic much? Lol nope, I just love LOVE!

So my duty as wedding guest is to show up and slay lives so I can then rescue them as Dr Queen! Lol JK JK

At the most recent wedding of my older cousin, I wore a beautiful teal dress that accented my dark skin tone. When I arrived, I received many compliments from my family. My top two: "No more Pastor Erika, you are a woman now!" "Look at our doctor! She isn't a child anymore." I busted out in laughter. Wow was this my season of "coming of age?" I wanted to post the pics on the same day, however I was conflicted with anxious thoughts which wouldn't allow me to post it until two whole days later:

"What would people think of me?"
"I hope I'm not leading people astray"
"It's not that bad, right?"
"God still loves me"
"I don't like [several flaws] in the pic, anyway"
"Perhaps, I shouldn't post it at all"
"No, but I need to post something, it's been awhile"
"Actually, I should be studying!"
"Just post it and get it over with!"
"Woosah. Okay, here goes!"

LOL. I get on my own nerves with the spiraling thoughts. After the thinking process, I finally made two posts one of which had the caption: "My life as a PK 🙈 🙉 🙊." The comments and likes were overwhelming! I greatly appreciate the love and the appreciation shown; it was deeply felt through the phone! I'm not one to depend on likes and comments but I'm glad I fought the anxiety and posted the pictures! I was basically worrying for nothing.

Here's where is gets sticky! I am a PK! PK is short for Preacher's Kid. The anxiety surrounding posting of the picture stemmed from that. I am the daughter of Pastors.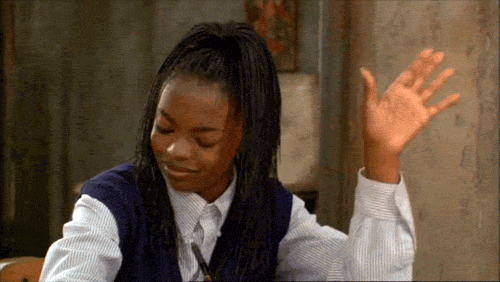 Yep, you read that right. Both of my parents are ordained and certified in Pastoral Ministries and we have our own church! I am not ashamed about it, but It's not something I scream at the top of my lungs. There are a lot of stereotypes surrounding the term which is why I stray away from letting people know early on.

Growing up, my brothers and I were in church 24/7!!! From Sunday-Sunday we would attend Bible studies, meetings, choir practice, more meetings, events, prayer services, and more. It became routine. Day in and day out, we knew where we had to be and when. As a child you have no choice but to follow. However, as my brothers and I got older, we were able to make our own choices. In all of my decision making, I knew for a fact that my parents planted a seed that was still growing; I couldn't live without God, prayers, or church! (Detailed story of my personal journey another time!)

There are a lot of pressures and expectations placed on PK's. People often see us as Angelic beings from heaven, but fail to see us as humans. On the other side of the spectrum, people see us as Rebellious Deceivers (read: demons) full of sin who can't live a fruitful life. It is assumed that all PK's are promiscuous, alcoholics, smokers, liars, and more. If it's not out in the open, then they are hypocrites, living a life of secrets.
Me being me, I wanted to dispel all notions and judgements against PK's. I knew I couldn't change the whole narrative, however, I wanted to make a difference in my home. I was known as the poster child, if you will. I made sure to get straight A's, do everything my parents say, go to church without complaining. My parents would use the statement "Look at Erika…" My brother's would accuse my parents of favoring me too much. Even family and friends would compare their kids to me–which I HATE(D)!!!

Ugh!!! It became very annoying. Besides the pedestal I put myself on, others put me on an even higher pedestal. I wasn't allowed/expected to make a mistake. If I did, it felt like a modern day crucifixion.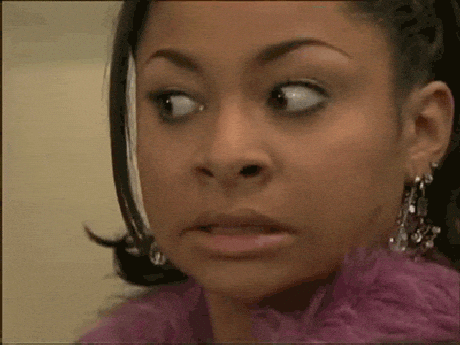 I wanted to rebel so badly yall lol But it just wasn't me, not fully anyway. Am I perfect? ABSOLUTELY NOT!!! I have done some things, been to some places, and seen some things I had no business being involved doing, going, and seeing. For instance, I would go clubbing with my family and friends Friday and Saturday only to show up on Sunday to sing for God. How?!?!?!?! Lets just say, it's only by the grace of God that I am where I am now.

A crucial question that I always go back to is: "Who am I serving? God, family, friends, or my community?" At the end of the day, I need to realize that God is the ultimate person that I will have to answer to. He and I have a great relationship and I plan on it staying that way. I'm not saying that I am right or wrong in posting the picture. However, I am aware that some may not approve and that's okay.

Having parents as pastors is a blessing more than anything. I wouldn't trade it for the world. They've done their part to show me who Jesus is. Now it's left with me to maintain that relationship and please God. It's hard but I have to make every effort to keep God first. Thanks to my parents, family, and accountability sisters, I am able to stay on the path.
I could talk for days about this but this is it for now. What are your thoughts? Can you relate? What are your views about PKs?

Until then, remember to keep holding on.

#TheAnchorStillHolds!

-Dr. Queen